Officers
President
Christopher D. Buck, Esquire
Partner
Buck Law Group, Chartered
Vice President
William Patrick Kocan
General Manager
Eastport Yacht Club
Treasurer
Shawn Schoene
Vice President & Regional Credit Officer
First National Bank
Secretary
Tara Dulaney
IT Project Manager
ASRC Federal InuTeq
Directors
E. Wesley Adams III, Esquire
Anne Arundel County State's Attorney
Office of the State's Attorney, Anne Arundel County
Heather Banville
Partner
Webintel Marketing, LLC
Celeste Ciecierski
Mary Ellen Culp
Rachel Frentsos
Associate Broker
Long & Foster Real Estate, Inc.
Catherine Manofsky, Esquire
Partner
Kramon & Graham, PA
Jeff Ostenso
President/CEO
IRONMARK
Thomas W. Simmons, Esquire
Partner
Liff & Walsh, LLP
Justin Szurek
Vice President, Commercial Banking
First National Bank
Staff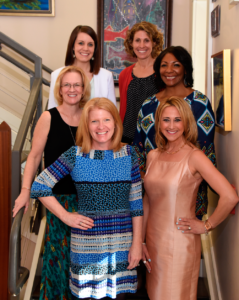 Executive Director
Rebecca Tingle
Training Coordinator/Child Advocate Specialist 
Tracey Lane
Child Advocate Specialists
Christine Acton
Mary Ellen Barnes
Libby Black
Administrative & Volunteer Coordinator
Nikki Yapi
Ex-Officio Board Members
Ronald A. Baradel, Council, Baradel, Attorneys at Law
Stephen Britz, Attorney at Law
Pat Coulter, The Capital Newspaper
Susan Hickes, Attorney at Law
Joshua Greene, Patton Boggs, LLP
Carol Kasper, BankAnnapolis (Retired)
Bob Kendrick, First National Bank
Margot Lawrik
Lee McGuire, McGuire, McGuire, Linden & Tardivo, P.A.
Phyllis Mentzell, School Administrator (Retired)
Ex-Officio Board Members
Trish Miller, Attorney at Law
Deborah Potter, The Jaklitsch Law Group
Eileen Powers, Blumenthal, Delevan & Williams
Orlie Reid, Ph.D.
Mary Anne Reuschling, TransCon CSI
Sidney Seidman, M.D.
Pamela Tucker-Volm, Annapolis Contracting, Inc.
Robert Wallace, Circuit Court for Anne Arundel County (Retired)
Eric Ward, Bignell Watkins Hasser Architects, P.C.
Kathryn Weber, CPA
CASA – Charity of Choice
Chesapeake Family Magazine